2010 Calendar(s) - sold out
| | |
| --- | --- |
| STEAM RAILWAYS (medium) | STEAM RAILWAYS (large) |
| Size: 93⁄4″ x 9″ | Size: 111⁄2″ x 12″ |
| Twelve pages | Twelve leaves |
| Individually wrapped | Individually wrapped |
| Mailing wallet supplied | Mailing wallet supplied |
| Wire-o-bound | Wire-o-bound |
| | |
2009 Calendar(s) - sold out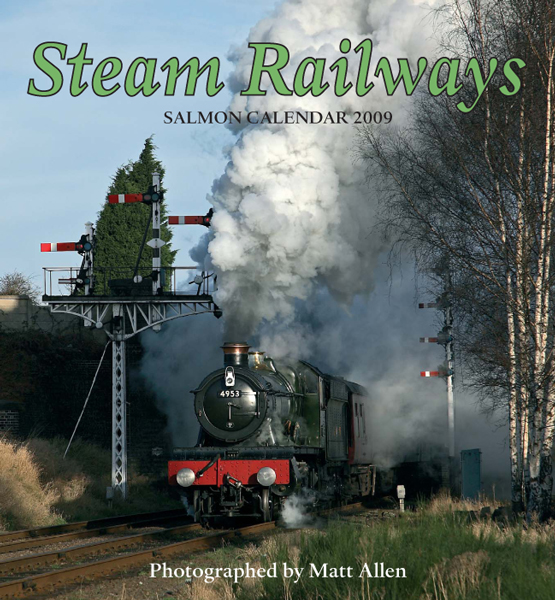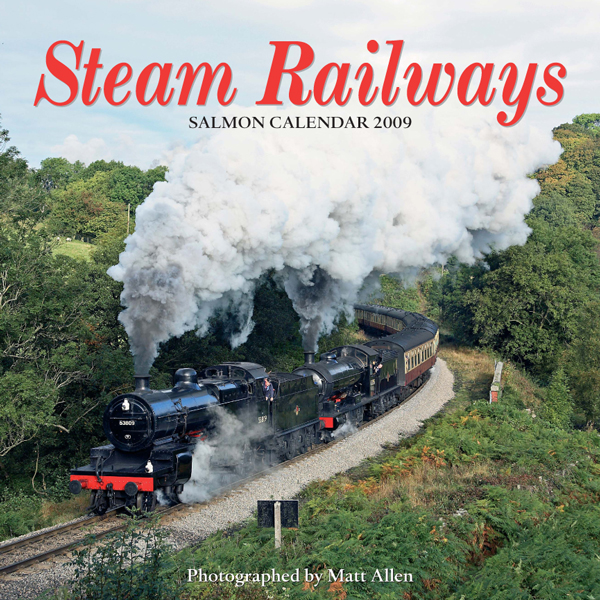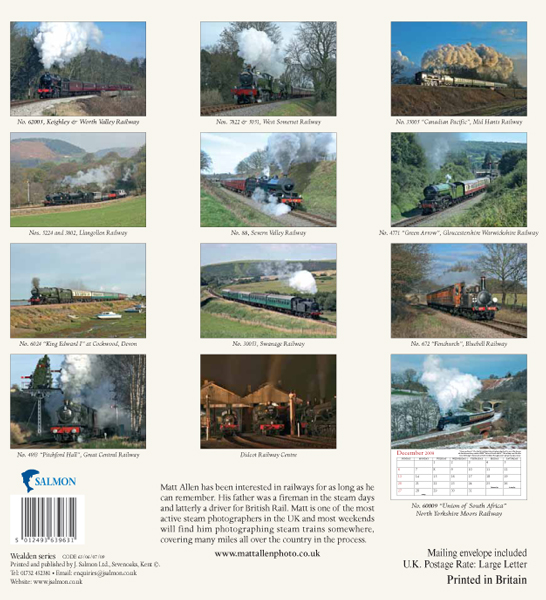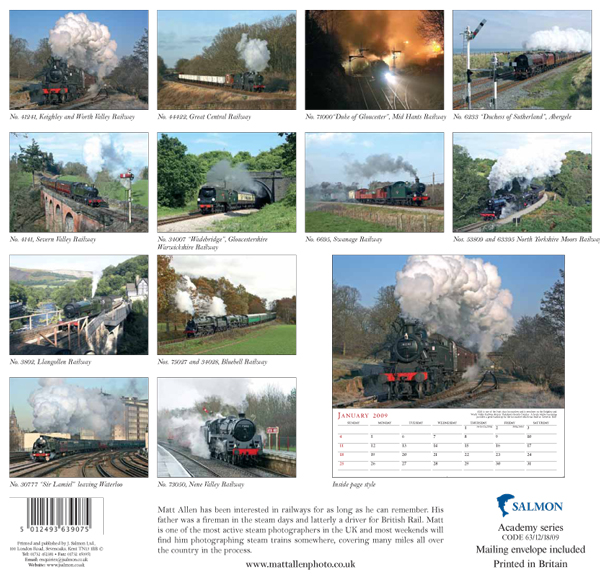 | | |
| --- | --- |
| STEAM RAILWAYS (medium) | STEAM RAILWAYS (large) |
| Size: 93⁄4″ x 9″ | Size: 111⁄2″ x 12″ |
| Twelve pages | Twelve leaves |
| Individually wrapped | Individually wrapped |
| Mailing wallet supplied | Mailing wallet supplied |
| Wire-o-bound | Wire-o-bound |
| £3.99 | £5.99 |
This year I've tied up with J Salmon Ltd who are producing the two calendars pictured above, exclusively using my photographs. The quality of reproduction is truly stunning, both calendars coming complete with a mailing envelope.
The calendars are available from many High Street outlets.
To see the details of the 2008 calendar click here.