"Railway Series - The Bluebell Railway"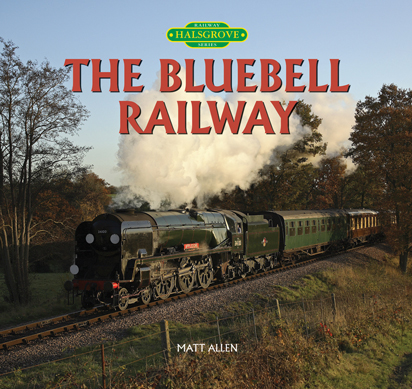 This second book in the "Railway Series" by Matt Allen takes the reader on a photographic journey along the Bluebell Railway in rural Sussex.. Featuring 144 stunning colour pictures, complete with captions and a full introduction. This book captures the seasons, people, stations and locomotives that all contribute to the "Mood" of the railway. All the pictures have been taken in the last 4 years and record many of the special events that have taken place in that time.
To see the press release from the publishers with more information and pictures click here
Available from all good bookshops and the usual online book retailers.
RRP £14.99
Hardcover: 144 pages
Publisher: Halsgrove
Language English
ISBN 978 1 84114 708 6